Other Services
We pride ourselves not only on the work we do, but the exceptional service that we provide.
Throughout our discussion and project planning phase, we listen to each and every idea that our customers have, and we're not afraid to make suggestions. Part of our expertise lies in our ability to keep up with the trends in building and remodeling regarding techniques, materials selection and more. We are committed to helping our clients achieve the look they desire.
It's no doubt that remodeling can be messy, but we do our best to keep your home as tidy as possible during the construction process by attending to the following:
Pick-up of construction site daily
Regular communication with clients to provide updates, discuss project issues, etc.
Changing/cleaning of furnace filters after drywall is completed
Using drop cloths to protect flooring
Using plywood under dumpsters to protect driveways
Coordinating/scheduling/supervising of employees and subcontractors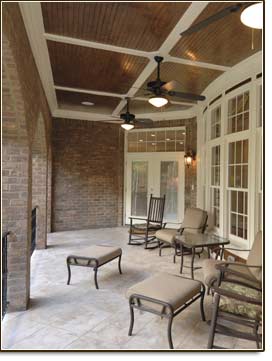 When it comes to construction, it's easy to feel overwhelmed by the choice of contractors. Homeowners want to know that they've found a qualified, reliable and trustworthy company who will offer a competitive price. Luthman Construction is that company. Our staff and subcontractors are highly skilled in all areas of home building and remodeling, having worked in the trades or with area builders for several years.
Our experience and satisfied references speak volumes about the kind of reputable company that we are. We welcome the opportunity to work with you on your next home remodeling project.